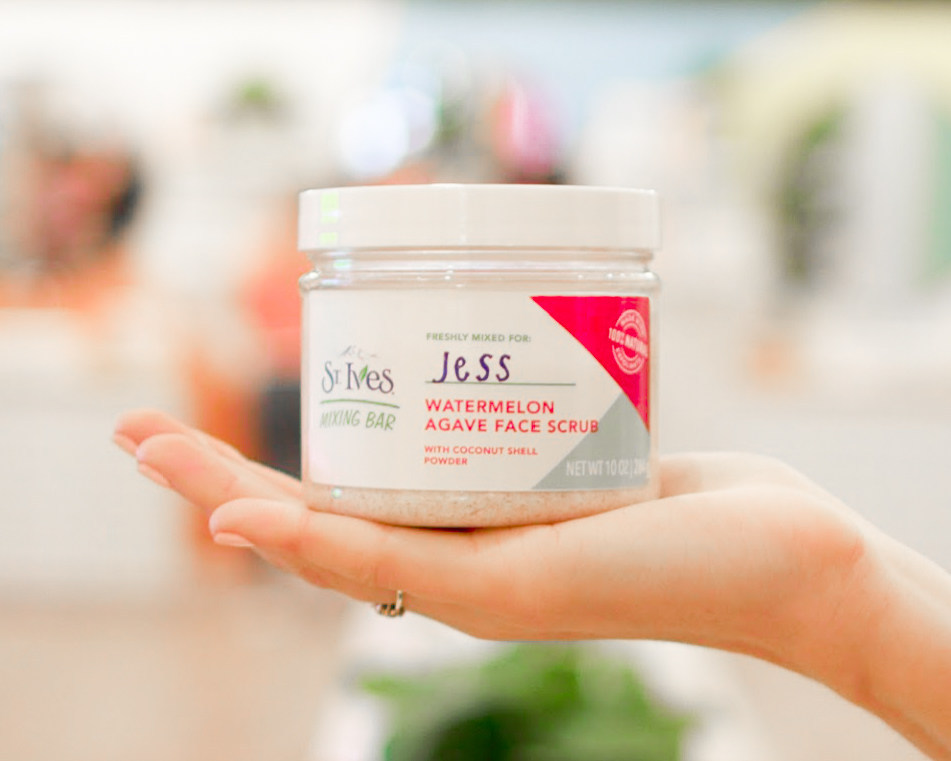 With a Mixing Bar – Happy Birthday Summer!
St Ives apricot scrub was the most important item in my bad & boujee teeny-bopper starter kit, growing up.  So excuse me for being geeked that my gateway brand into the beauty & skincare world opened a pop-up shop in SoHo – NYC.
Ready for the coolest part?  There's an educational ingredient wall featuring popular fresh and natural ingredients.  Plus a mirrored infinity room full of life-sized apricots for #selfie moments.
"Inspired by the best of nature, we're thrilled to unveil the Mixing Bar this summer where guests can create their own unique St. Ives face scrubs and body lotions, all while learning about the benefits our ingredient-led products provide."
~ Suzanne Palentchar, St. Ives Marketing Director
See, smell, touch and design facial scrubs and body lotions including 100% natural & on-trend skincare ingredients such as pink lychee, kale, ginger and volcanic sand – at $12 (each).  With more than 50 ingredient combinations available for unique custom creations, the St. Ives mixing bar will be open until July 30th.