As the North American Leg of the Selective Hearing Tour Is Weeks From Kick Off – Jule Vera Dreams Out Loud for 'Bad Company'
Jule Vera is not your average pop group, but not your typical Rock band.  The Alabama ensemble released the 'Bad Company' visuals yesterday, exclusively via Sweety High.  If you didn't catch the video, lucky for you today is the official Weekday Records/Sony Music release.  The third single from their sophmore album 'Waiting For The Sun', seems like a lucid dream.  The band is shown in an alternate reality as children.  As heavy as the songs content is – the beat, melody and video are much more light hearted.
We wanted to do something fun for the 'Bad Company' music video instead of a serious take on a complicated relationship," shared Newman. "So throughout the song we had the kids represent 'bad company' and show all the fun, sometimes mischievous, things kids do when they work together. We had so much fun filming this because it brought us back to when we were kids."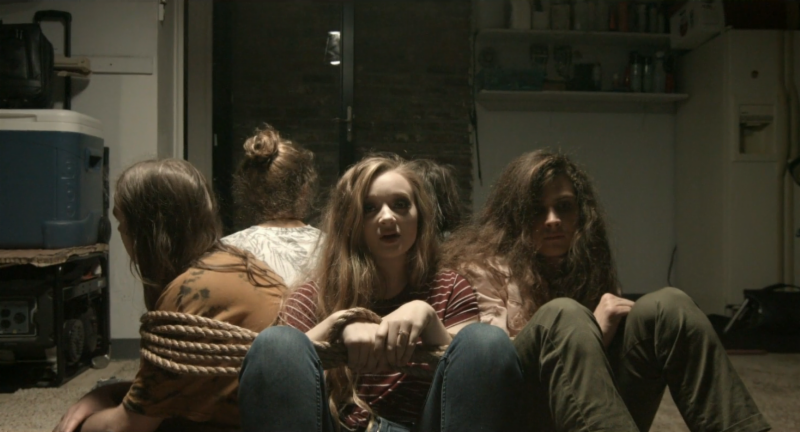 Like a scene from the movie Daddy Daycare, director Max Moore shows the bands younger selves capture their older selves with toy blasters.  Sometimes your inner kid needs to be free.  A fun video from a very fun group of 20-somethings that have a ton of inspiration and experiences to give.
LISTEN TO BAD COMPANY

SELECTIVE HEARING TOUR w/ Our Last Night, I The Mighty and Don Broco
Mar 8
– San Francisco, CA @ Slim's
Mar 10
– Portland, OR @ Hawthorne Theater
Mar 11
– Seattle, WA @ El Corazon
Mar 13
– Salt Lake City, UT @ In the Venue
Mar 14
– Denver, CO @ Bluebird Theater
Mar 16
– Chicago, IL @ Bottom Lounge
Mar 17
– St Louis, MO @ The Firebird
Mar 18
– Pontiac, MI @ The Crofoot Ballroom
Mar 20
– Toronto, ON @ Mod Club
Mar 21
– Montreal, QC @ Corona Theater
Mar 22
– New York, NY @ Irving Plaza
Mar 23
– Baltimore, MD @ Baltimore Soundstage
Mar 24
– Worcester, MA @ Palladium
Mar 25
– Philadelphia, PA @ Theatre of Living Arts
Mar 27
– Richmond, VA @ Canal Club
Mar 28
– Carrboro, NC @ Cat's Cradle
Mar 29
– Nashville, TN @ Rocketown
Mar 30
– Atlanta, GA @ The Masquerade
Mar 31
– Orlando, FL @ The Beacham
Apr 2
– Houston, TX @ White Oak Music Hall
Apr 4
– San Antonio, TX @ Alamo City Music Hall
Apr 6
– Mesa, AZ @ Club Red
Apr 7
– Los Angeles, CA @ Teregram Ballroom
Apr 8
– Anaheim, CA @ Chain Reaction