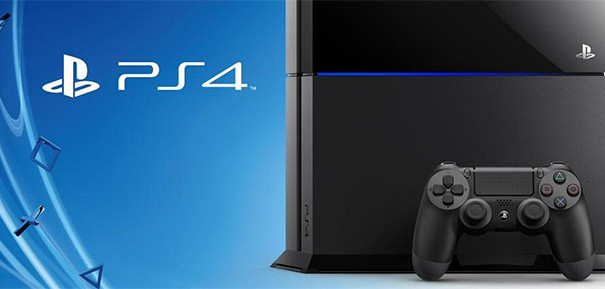 5 PS4 Games You Missed but Need to Play
The release of Destiny on September 9th will be the second coming of the current console generation.  Though the game will be released for the PS4 and the Xbox One, it'll have a bunch of exclusive content and perks for PS4 users. Still, no matter which colsole you own; September 9th will be the beginning of the holiday season for many players. Between September and December 31st there's a HUGE list of games on schedule to soak up what little free time you have; games like Evolve, Batman: Arkam Knight, Dragon Age: Inquisition, Natural Doctorine, Shadow of Mordor, Farcry 4, AC: Unity, and COD: Advanced Warfare. If you've got multiple consoles that list can be extended to include Kingdom Hearts 2.5, Borderlands: The Pre-Sequel, Pokemon OR/AS, Hyrule Warriors, Murasaki Baby, Super Smash Bros., The Halo Master Cheif Collection and Sunset Overdrive.
Now To make matters worse (or better) I want to remind you that the PS4 has been out for almost a year, and has a pretty strong library of games out right now. So, in an attempt to help you streamline your enjoyment, I've narrowed all the games down to 5 PS4 games you missed and should probably pick up as you're picking up your new Glacier White Destiny Bundle PS4 on the 9th.
5. The Last of Us Remastered
By now you've heard of The Last of Us, winner of over 200 awards last year. The reason it's number 5 on the list is that if you own a PS3 you've no doubt played and enjoyed the game already. Even if you haven't played it, I'm sure you've read reviews of it and heard one of the many tales of people actually experiencing it. So I wont waste your time describing the game to you, you know what it's about. That being said, over 50% of PS4 owners either did not own a PS3, or didn't own any game console before, so there's a large portion of PS4 owners who have not yet enjoyed The Last of Us. It is for that majority that I emplore you to pick this game up, because it's an expierience you cannot miss.
4. Diablo 3: Ultimate Evil Edition
Now, just to make something clear here: I am listing these games in order from "you should really buy this game" to "it would be a crme NOT to buy this game". Because of that, it may be odd that the two lowest games on the list are The Last of Us Remastered and Diablo 3 : Ultimate Evil Edition. But, that's because of circumstance. This is more likely than not, another game that you may have played already on the PC or console. Now the Ultimate Evil Edition comes with the Reaper of Souls expansion, adding even more hours of gameplay onto your hack-and-slash adventure. As an added bonus for PS4 users, if you pre-order the game on PSN, you'll get exclusive perks like "The Guise of Colossi" which will transform your armor into that of the Shadow of the Colossus avatars and "The Last of Us Nephlahem Rift" which is a completely new dungeon filled with The Last of Us enemies.
3. Wolfenstein: The New Order
The FPS genre is possibly the most famous gaming genre there is. Call of Duty titles continue to break first week and day sales records, raking in billions at a time. Battlefield is trying their harderst to keep up, and Sony has two excluive franchises: Resistance & Killzone. I chose to only list a single FPS game, and as such had to eliminate Killzone: Shadowfall, Battlefield 4 and COD: Ghosts in order to include Wolfenstein. That being said, it wasn't really a hard descision. Wolfenstein stands out as a true shooter, where players can run through guns blazing, taking out nazi's three, four, or ten at a time! There's just something so free about rushing through the game with double shotguns, taking cover only when absolutely nessasary that makes this game so exilarating. No doubt about it: the fancy tech and deep storylines of the other franchises just don't compete.

2. Assassin's Creed: Black Flag
Whether you've been playing Assassin's Creed since the beginning, you've only joined in on the fun at the last installment like me, or you've never played an Assassin's Creed game, Black Flag is a game you won't want to miss. Just a few days ago at Comic-Con, Ubisoft brought an entire parkour course in anticipation for Assassin's Creed Unity, the next game in the series. Black Flag though is set on the open seas, a new and unique twist on the classic assassin expereience. You'll be scaling masts, capturing ships and exploring for treasaure, all while uncovering the conspiracy between the British and the Spanish empires. After AC 3 fell flat as far as reviews went, Black Flag surprised us all with it's innovation and immersive gameplay.
1. Infamous: Second Son
This is the PS4 I'm talking about, and if there's one thing Sony has over Microsoft it's the wide variety of good exclusive franchises. I started off this list with one example of that; The Last of Us Remastered. Now I'm going to finish with another. In March Infamous Second Son was released and since then has held on strong as one of the greatest games
the PS4 has to offer. Playing as Delsin players will explore his superhuman powers as he combats the DUP. A little RPG elements round out this action adventure title, and just when you think things can't get any better, the First Light expansion is announced. First Light will be sold as a standalone title, although if you own Second Son you'll get exclusive content. You also get to play as Fetch in First Light, to further diversify the gameplay.
And there you have it. Everything from an FPS to an instant classic to a dungeon crawling MMO all crammed into a neat little list of 5 PS4 games you missed but should probably pick up none the less!