Lan Yu is "China's Most Influential Designer" and the face behind the brand LANYU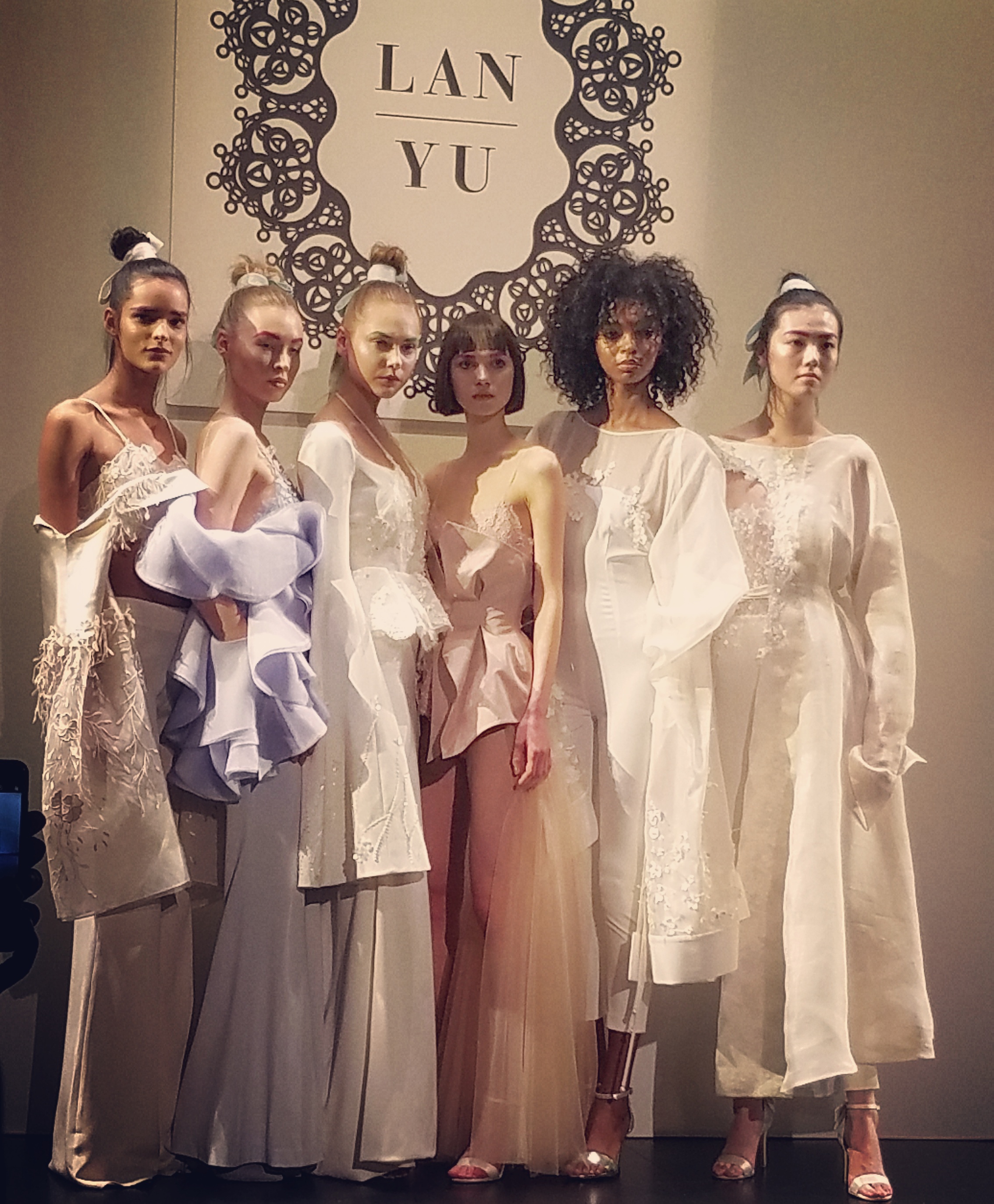 Lan Yu didn't begin LANYU until 19 years of age, but the Chinese designer has fashion & style in her DNA.  Lan, has a deep cultural and artistic heritage having grown up in Suzhou.  At an early age she learned Su embroidery from her mother.  Ancient ideas are often lost or unable to be replicated.  But Lan Yu is doing an amazing job at redesigning them rather than allowing them to be forgotten.
"Lán means orchid. Yù means Jade.  I love that both words are literally very beautiful and delicate things, however both words in Chinese culture also imply strength and resistance." ~Lan Yu
Lan's brand LANYU has been spotted being worn by Kim Kardashian and Olivia Palermo.  She has also been running the world stage; designing collections for Haute Couture in Paris, New York Fashion Week, Shanghai Fashion Week, Fashion Week Australia , Fashion Week Beijing and more.  The Skinny NYC attended the LANYU FW17 Runway show backstage and front row with: Olivia Culpo, Clara Lee and Nicky Hilton Rothschild – we have the Skinny on the designer behind the brand!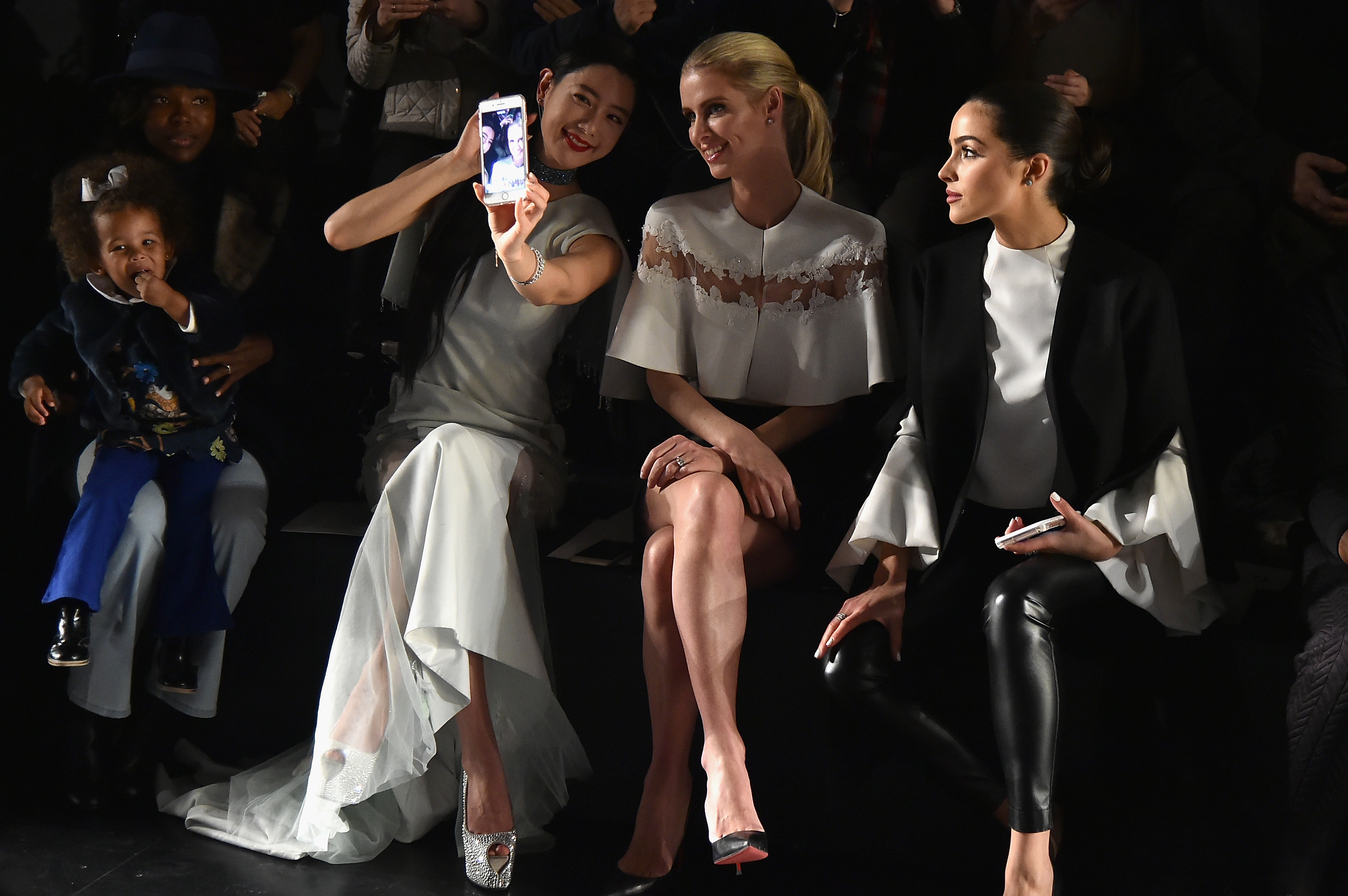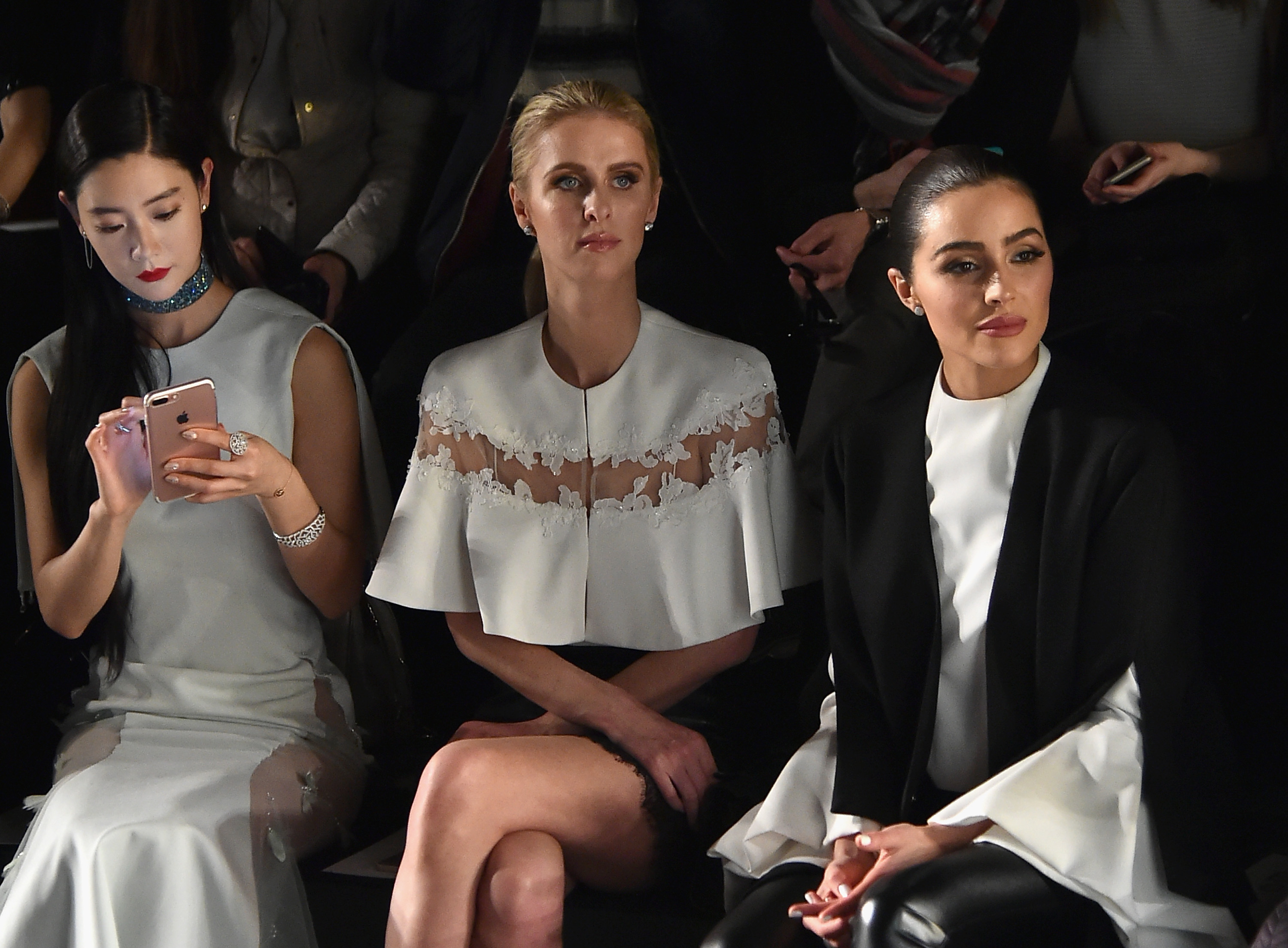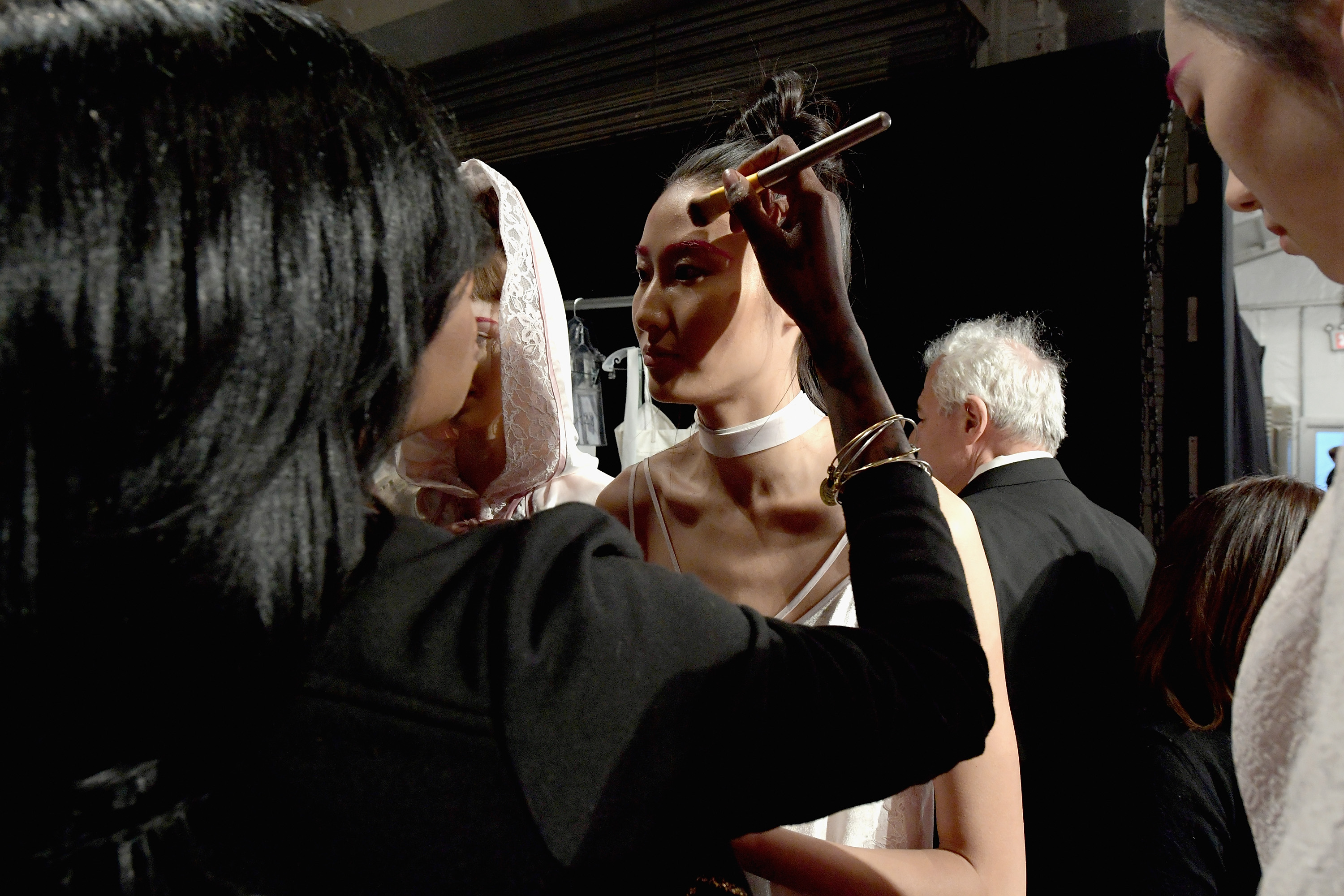 INTERVIEW
1.) Your style is very harmonious with modern style, spirituality & Chinese tradition… What are your design inspirations this season?
My mother's hometown of Suzhou, in China, has always held a special place in my heart. In my childhood memories, which are somewhat muddled, I remember the city's majestic and delicate colors, serene canals and defined architecture. Suzhou always has a sense of calm about it, even when it's at its busiest.
2.) What exactly is the new emerging lifestyle in China and how does it relate to Lanyu?
China has such a deep cultural and artistic heritage, full of beauty.  I have always been inspired by traditional Chinese artistry such as Su embroidery (which I learned from my mother and always incorporate into my designs) and China's rich history. I decided to take my passion and my culture's beauty and bring both to life through my collections. In today's China, these ancient ideas are being reinterpreted to fit a modern lifestyle – I hope to reflect this in my designs by blending ancient Chinese techniques with modern silhouettes.  A woman wearing LANYU is simultaneously representing both the past and present of China.
3.) What is the translation of Lán Yù and what is it about your name that made you decide to give your designs its grace?
Lán means orchid. Yù means Jade.  I love that both words are literally very beautiful and delicate things, however both words in Chinese culture also imply strength and resistance. I have always loved feminine style but I am also proud of the strength I have found in myself. My designs are for girls who share my style and my determination to be independent and strong.
4.) You've studied in NYC, what is it like to be back with a newly opened office space and as a NYFW designer showcasing her pieces rather than a fashion student?
Breaking into the US market has always been a dream of mine, as has been showing at NYFW, which I accomplished last season with my first RTW collection. It has been such a dream to return to NYC as an established designer, and to open our own office space here. With the launch of our e-comm and return to NYFW, I hope to continue growing the brand stateside.
5.) Your beautiful pieces have been spotted being adorned by Kim K, Lady Gaga and Vivian Hsu – to name a few.  Who do you hope to see in a Lanyu gown next?
I have already had so many great ladies in my clothes – Kim Kardashian and Olivia Palermo are some highlights in the US.  I would love to see someone like Amal Clooney, Rihanna or Blake Lively in my clothes – it would be great to have LANYU worn by such dynamic, hard working and inspirational women.
6.) Who is the LANYU woman, can you define her?
The LANYU woman embraces her femininity and reflects that through her clothes – she always emanates a serene beauty wherever she goes.  She has her own sense of style and is an individual, and does not step out of the house looking anything less than her best.
7.) How does it feel to be regarded as one of Asia's most influential designers?
China is my home and it is such an honor to have the recognition I do there.  I want to use my influence in Asia to change the perception of Chinese fashion on a global level.
8.) Who are some of your favorite designers?
I love what designers like Mary Katrantzou, Self Portrait, Cushnie et Ochs, and Self Portrait are doing – using their talent to make traditionally feminine silhouettes brand new in their individual ways.  I'm also a fan of Chloe, Rosie Assoulin, and Philosophy di Lorenzo Serafini – these are the brands I see LANYU standing next to.  And of course, you can't go wrong with Gucci and Chanel.