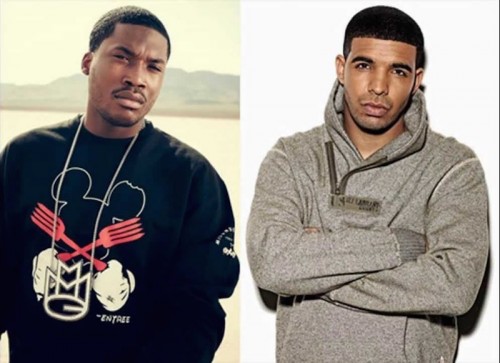 Well Hip Hop has it's latest mainstream battle going on between Drake and Meek Mill. This isn't going to go down in history as one of the biggest to happen but it will go down as happening.
Its honestly been a yawner to me but at the end of the day, it's current, trending, and it's been a while since we' ve had a battle of words between two well known artist. This battle isn't over. I'm personally expecting to hear more music in the coming days, but only time will tell.
Here's a few link of the musical attacks each artist recorded against the other.
Drake (Charged up) – [youtube]https://www.youtube.com/watch?v=DzHu7SWnD40[/youtube]
Drake (Back to Back) –
Meek Mill (Wanna Know) – https://soundcloud.com/djfunkflexapp/meek-mill-feat-quentin-miller-wanna-know-prod-by-jahlil-beats-swizz-beatz