The 2015 Demiurge Awards Was Held 1 Week Ago and Still Has Social Media Abuzz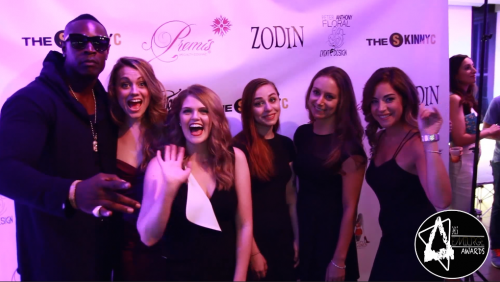 The 1st Demiurge Award was presented to Kate Stoltz.  The Demiurge Awards pays special attention to the skillfully adapted; who create, produce and bring business to NYC through innovation.  While you do not have to be NYC born, you must live in NYC and bring business to the city as part of its qualifications to be considered.  The word Demiurge originates from the latinized Greek word "demiourgos" meaning craftsman or artisan.
This years awards was hosted by the amazing model/entertainer Cory Wade and included 5 Award Categories with 5 awesomely talented presenters including Actress/Philanthropist Farrah Krenek, Media Personality Josh Mcbride and Comedian Carey Reilly.
2015 honorees:
Michael Pinckney for Arts | Entertainment
Henry Picado for Fashion | Design
Dr Tabasum Mir Health | Beauty
Dina Deleasa-Gonsar for Media | Online
Chef Maria Katalina Velez for Culinary | Hospitality |Spirits
Congrats to all of the honorees and check out below what the social media buzz is about!