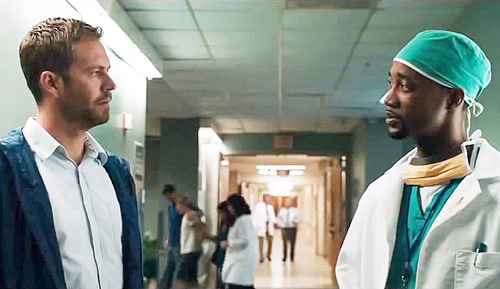 Samore Love is back with The Skinny on Hours starring the late Paul Walker. It is being said that Hours was set to be Walker's break out role. Although Walker makes regular appearances in the Fast & Furious franchise movies, Hours shows a different level of Paul Walker's acting skills and is his last complete on-screen performance before his untimely death.
Hours is the story of one man who loved, lost and loved more even during his darkest hours of enduring Hurricane Katrina and the death of his wife during the birth of their daughter. The director Eric Heiserrer, Paul Walker himself, the cast and crew discuss how instrumental Walker was in portraying Nolan, as well as, how Paul and Nolan parallel on many levels. The Skinny NYC would like to send our deepest condolences to the family, friends, co-stars and fans of Paul Walker. Pantelion Films and Lions Gate Films did an excellent job in showcasing Paul Walker as Nolan and vice versa.
On a brighter note, who doesn't love Mary Poppins? Walt Disney is set to release "Saving Mr. Banks" the movie about PL Travers the creator of Mary Poppins. So press play and get The Skinny on both Hours and Saving Mr. Banks.
A portion of the proceeds received from youtube and blip from the views of our "Hours" preview will go to Paul Walkers non-profit organization Reach Out Worldwide.