Plus you'll see 12 hot mommas + 1  amazing makeover expert = the Total Mom Makeover
#1 I'm on the show, duh!
Back in January I responded to a call-to-action from beauty blogger, Daisy Teh.  I submitted myself as a candidate for The It Mom: Total mom Makeover.  I was chosen as both an influencer panelist and 1 of 12 mothers who would be receiving an all-expenses paid makeover + weekend get-a-way.  I flew to Cali to receive my makeover and film for the series in February.  And here we are – show day is tomorrow, Thursday, April 6th at 8pm!
As a mom I take care of everyone before I take care of my self + career life takes a toll.  It's a maternal instinct and I wouldn't change it for the world, but I realized that I need extra time for myself.   The Total Mom Makeover Dreamteam, which included: Dusty Simington – Celebrity Hairstylist & Salon Gregories,  Cherrie Luzon – Stylist, Sophadavy Hun – Makeup, Ashley Trevino – Life Coach, Karen Flor + the production crew: Sean Tu, George Teh and Aileen Orticio; is amazing.

Photo Credit: WGC Studios NYC (www.wgcnyc.com) and Oak Fotography (www.oakfotography.com)
The weekend was both fun and informational.  We shared stories of motherhood, womanhood, married life, careers etc and watched each others transformations.  Not only were we pampered and educated but we received tons of products to take home and our final results were stunning!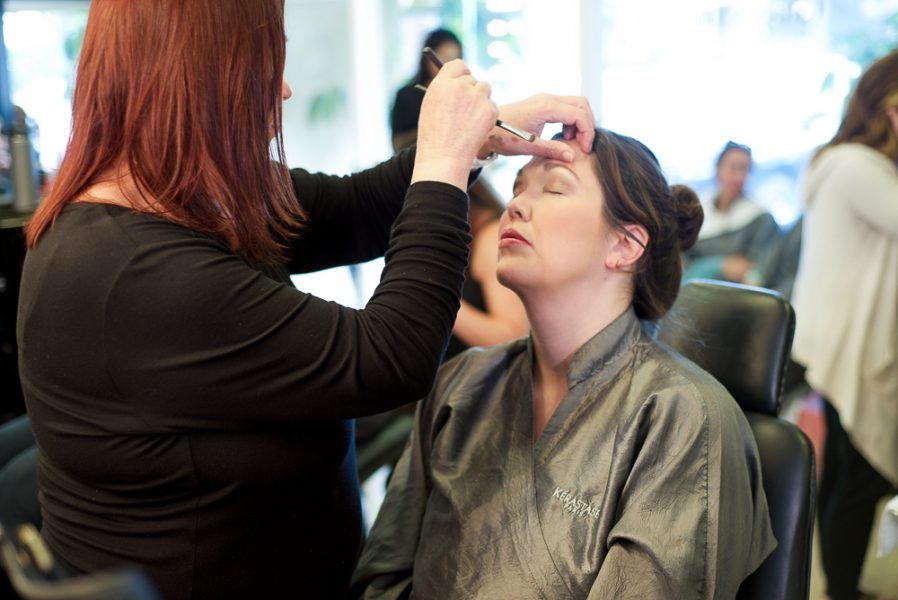 Check out the teaser below and tune in to The It Mom Channel every Thursday; starting tomorrow April 6th at 8pm to see how me and 11 other momma's transformed!
[youtube]https://youtu.be/mUUPZ6sg8kI[/youtube]
A special thank you to the sponsors/partners of The It Mom who made this total mom makeover possible! Salon Gregories, It Cosmetics, Make-up Pro New York, Yummie by Heather Thompson, Alex and Ani Fashion Show Las Vegas, Pistol & Stamen, Adrianna Papell