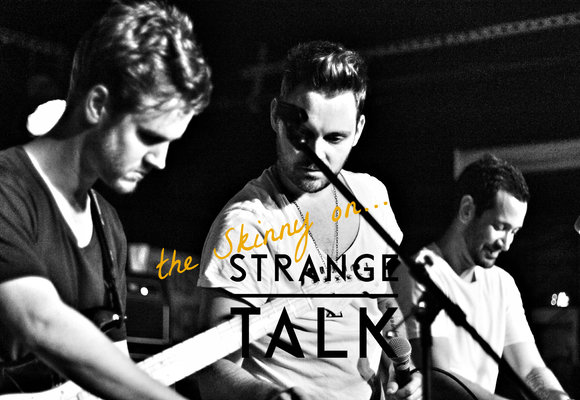 Alt-Pop Band Strange Talk ends its U.S. tour in Brooklyn at Rough Trade
The band is comprised of Stephen, Travis, Gillian and Girard. In 2013 The Skinny NYC sat down with the band and discussed their soon to come album "Cast way".
Fast-forward… The album is here, the band has an awesome deal with Snapchat. The app, growing in popularity used "Young Hearts" as their theme song in a international campaign. The quadruplets electrified the crowd with a performance selection straight from their Cast Away album. The Skinny NYC caught up with the Aussie sensations just before their performance. The band is known to produce serious music and be awesome jokesters. They discuss their U.S. tour, the album Cast Away, Shrimp on the Barbie, Chips vs Fries and Gillian Michaels tour inspired work out plan.
All Black & White photos of are provided by
Rebecca Perry – Followsthestars Photography

Strange Talk appears courtesy of Stache Media and Wind Up Records