V Stiviano and the history of the THOT
The THOT has been winning since 1926.  With all of the hype over Donald Sterling's recent racist tirade and the woman who exposed him, it would be inappropriate to not take a deeper look.
Although they don't have an award for that; these ladies would be in the top 5.  Here's the skinny.
1. Norma Jean Mortensen (THOT Goddess)
Perhaps the greatest THOT of all times…  Lauded as Marilyn Monroe, born in 1926 as Norma Jean is NOT your average THOT.  With marriage stints to Baseball great Joe DiMaggio, Arthur Miller & first husband – James Dougherty coupled with 3 highly-publicized affairs including: President John F Kennedy, his brother Robert Kennedy & actor Marlon Brando; add – 2 miscarriages and 1 ectopic pregnancy; there you have it.  The "How to Marry a Millionaire" actress, may just have created the THOTprint.  Marilyn Monroe didn't live to see her true potential, she grossed $27 million in 2011 as the 3rd most paid deceased celebrity.  Highly revered from Fashion Icons to typical and famous THOT's on the rise alike (see also Rihanna Love Without Tragedy) Marilyn Monroe lives on.
2.Kim Kardashian
Kim K may be one of the most intriguing women in the history of THOT's.  With an unlucky past of love interest's including: music producer Damon Thomas (1st Husband), NBA Player Kris Humphries (2nd Husband), NFL Football Player Reggie Bush, NFL Football Player Miles Austin, Halle Berry's baby father Gabriel Aubry and soon to be husband Kanye West.  Kim K became famous from a sex-tape with singer Ray J. The sextape was originally made in 2003 which is within the timeframe of her marriage to first husband Damon Thomas; it was leaked in 2007 and catapulted her to reality tv fame and most recently the cover of Vogue with her fiancé Kanye West and daughter North West.  With a star studded list of variant ex lovers and husbands…  Kim K is definitely the numero uno THOT alive.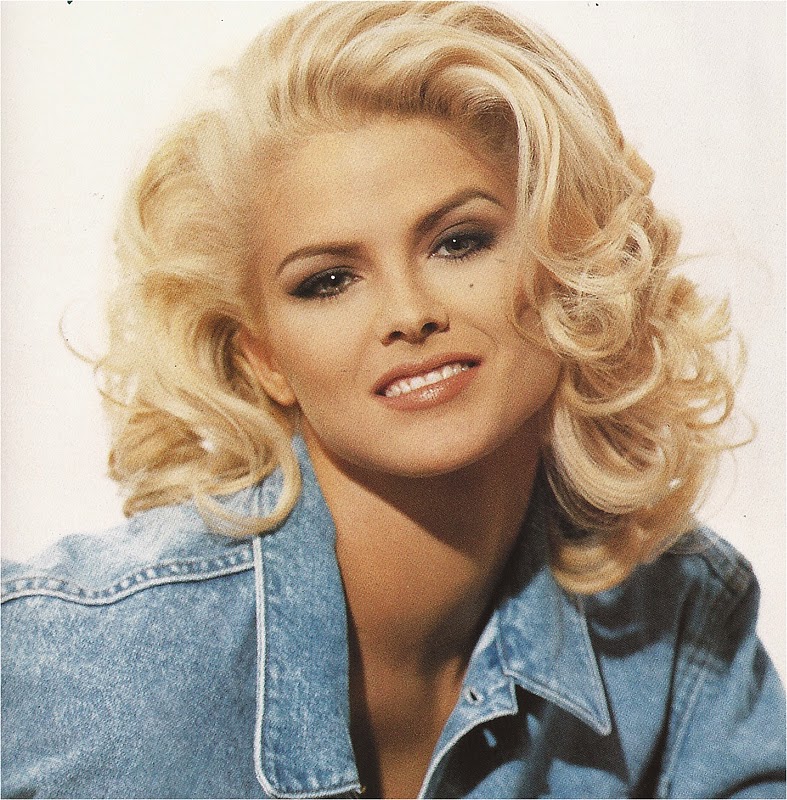 3.  Anna Nicole Smith
Doesn't every young THOT want to be the next Marilyn Monroe?  Lauded as the 2nd coming of Marilyn Monroe, this former Playmate often went by her real name Vickie Lynn Hogan.  She divorced her first husband to marry a filthy rich oil tycoon who died 1 year later.  Smith until her death was battling the estate of J. Howard Marshall who didn't leave her in the will, but allegedly gave verbal promise of leaving money to her.  Well his son was not hearing Anna Nicole Smith; it's reported that Anna Nicole never had sex with the elderly man, never kissed him and never even lived with him.   In 2013 a supreme court ruled that the estate of Anna Nicole Smith which is her daughter, will receive estimated $49 Million.  Rich after death.
4. Evelyn Lozada
Many people like Evelyn for her upfront and in your face antics.  The former entertainment law secretary thought she struck gold when she was engaged to Antoine Walker, but 10 years after the rush…  She broke off the engagement.  Most recently becoming the swearing, fist throwing star of Reality Tv Show "Basketball Wives"…  Evelyn used her new found fame to bag then NFL Player Chad Ocho Cinco Johnson.  The feisty duo were married from July 4, 2012 – September 19, 2012.  The couple had an altercation over a receipt Evelyn found which listed condoms Johnson had purchased in which the two never used.  Evelyn suffered a nasty gash on her forehead and Johnson has been out of a job for sometime now due to being labeled a woman abuser.  Evelyn just doesn't give up, she has since moved on from the hurt and is engaged to MLB outfielder for the LA Dodgers Carl Crawford and she recently gave birth to Crawford's son.  Did Evelyn finally hit the jackpot?
5. Maria Vanessa Perez
THOT in the making but quickly moving up the ranks.  Maria Vanessa Perez whom changed her name to V Stiviano citing that her name has "Not yet been fully accepted because of my race…" has been hinting at   this scandal for months and the last few weeks has been #HashTagging various media and book publishers including Random House and CBS via Instagram.  But thats not it…  She is a friend of Karrine "Super Head" Steffans, it doesn't get any better than that.  The 50% Black, 50% Mexican beauty put Donald Sterling on blast in the midst of a pending lawsuit from his estranged wife who claims that Stiviano embezzled money and gifts.  This sugar baby even has Sterling contacting her asking how much he can pay her to make this all go away.  Stiviano allegedly has 100+hours of racist conversation pieces recorded.  This THOT has not reached her peak, lets see what happens in weeks to come.  But for now she is locked in at the #5 spot.
Honorable mentions:
Monica Lewinsky
Karrine Steffans
Loredana Jolie