This past week all everyone has been talking about is Kendrick Lamar and his verse on Big Sean's leaked "Control".  While the verse wasn't weak; it wasn't the best "diss" known to hip-hop either.  Kendrick sound like New York MC Canibus, but his bars weren't anything of the caliber Canibus was once known for (my opinion).  However, what it definitely was, is shocking and refreshing to a fading and less competitive art form.  Hip Hop is a musical art form once dominated by NYC and L.A. artist; from The Fat Boys to Jay-Z to NWA to Snoop Dogg, the East and West had hip-hop on lock!  You could tell from the stories being told and the slang being used which coast or city a rapper was from.  In more recent years Hip-Hop has become less about expression and more about twerking, molly popping and commercializing; with this that NYC style of rap faded and NYC rappers have no distinct sound.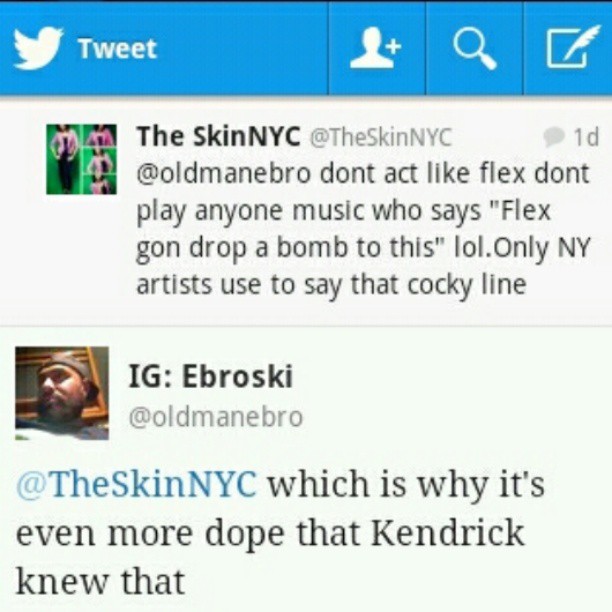 It's easy to say NYC artist need to step their bars up or need to come harder; but the truth is media plays a huge part in the NYC hip-hop culture being so confused and extinct.  Blame radio Dj's like Fuck Master Flex who will jump on the band wagon of ANY mainstream rapper who says "Flex gon Drop a Bomb To This", which was once a staple line ONLY a NYC rapper would spit or The Source Magazine for their subtle yet blasphemous attempts at comparing Kendrick Lamar to King of NY – Notorious B.I.G; lastly blame bloggers like myself who hop on the "What's trending on Twitter" bandwagon from time-to-time.
While some NY'ers are cosigning Kendrick's disrespect of New York and think its "Dope" via "Im Makavelli's Offspring, Im the King of New York | King of the Coast, one hand I can juggle them both" there are some NY rappers most people don't or didn't expect to hear who have clapped back.  Im not too fond of any of these artists music; but I think we need to give credit where its due.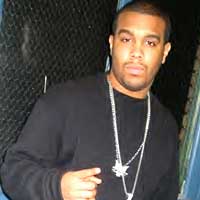 J.R. Writer
Once regarded as the next coming of Cam'Ron, J.R. writer has been having a hard time staying relevant in hip-hop.  The Harlem rapper got a spark of energy when he heard the Kendrick Lamar "Control" Verse and put out a response: "Control Yourself".  It's a refreshing "lyrical exercise" as Writer professes before he unfurls his verse; the highlight of the response is when the Writer of Writer's says: "Time to show this amateur a lesson | His whole scheme is full of bad Canibus impressions | Im Big L offspring, I off Kings".  That to me was dope; J.R. also noticed the reminiscence of Canibus's cadence and flow.

Fred Da Godson
Fred Da Godson gets a lot of comparisons to Brooklyn Emcee Sauce Money.  His wordplay is more than amazing, but for some reason he too struggles with getting to the heights in hip-hop that his fans would like him to see.  Fred is a lyricist and has held NYC down in some dim times of the fading hip-hop scene once known to be dominated by NY rappers.  Fred who has been quiet lately, hasn't in actuality been quiet, its just that the media isn't giving him his just do respect.  But he had some
choice words for Kendrick Lamar as well.  I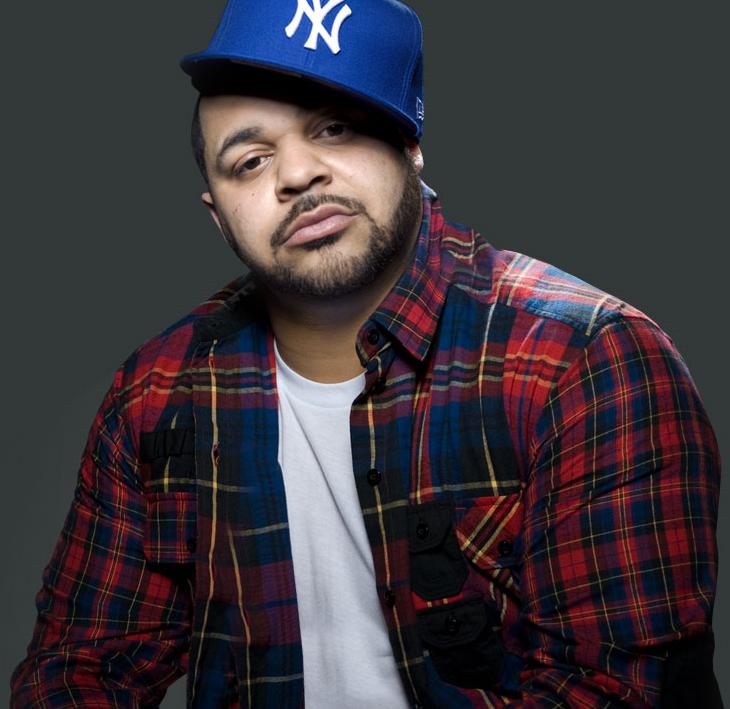 Joell Ortiz
Joell Ortiz known to be a spitter was once in fact signed to Dr. Dre's Aftermath much as Kendrick is now. For whatever reason Joell severed ties and went on to do his own thing and also join the group SlaughterHouse. Well Joell did not take too kindly to Kendrick Lamar's verse on Control either. Joell came back with a response "Outta Control"

Papoose
Papoose once known for his "Touch It" remix with hip-hop pioneer Busta Rhymes, has been inching his way back into the spotlight. Back in June Pap actually stole the once revered Hot 97 Summer Jam show when he performed after Kendrick Lamar; not having even been on the line-up, not even as a special guest. Later, people found out that he and Kendrick were good friends; he was actually a special guest of Kendricks. People joke that Kendrick opened the show for Papoose; I don't know about that but one thing for sure is Pap wasn't amazed nor amused by Kendricks bars. Papoose called into Hot 97's morning show and told the cast that he especially didn't appreciate the following: "Im a muslim on Pork… Im Makavelli's offsrping, Im the King of New York." Papoose released a response to Kendrick's "Control Verse" and it is reminiscent of Jay-Z's "Super Ugly" diss to Nas. Papoose went personal on Kendrick. I think of all of the responses to Kendrick's "Control" verse, Papoose by far is the best. In every Hip-Hop beef, response or diss the greats have gone both personal, while keeping it comedy and lyrical; think Notorious BIG vs 2Pac.  The King of NY – Notorious BIG once said "I Rely on Bedstuy to Shut It Down if I Die", well Pap held it down for Bedstuy.