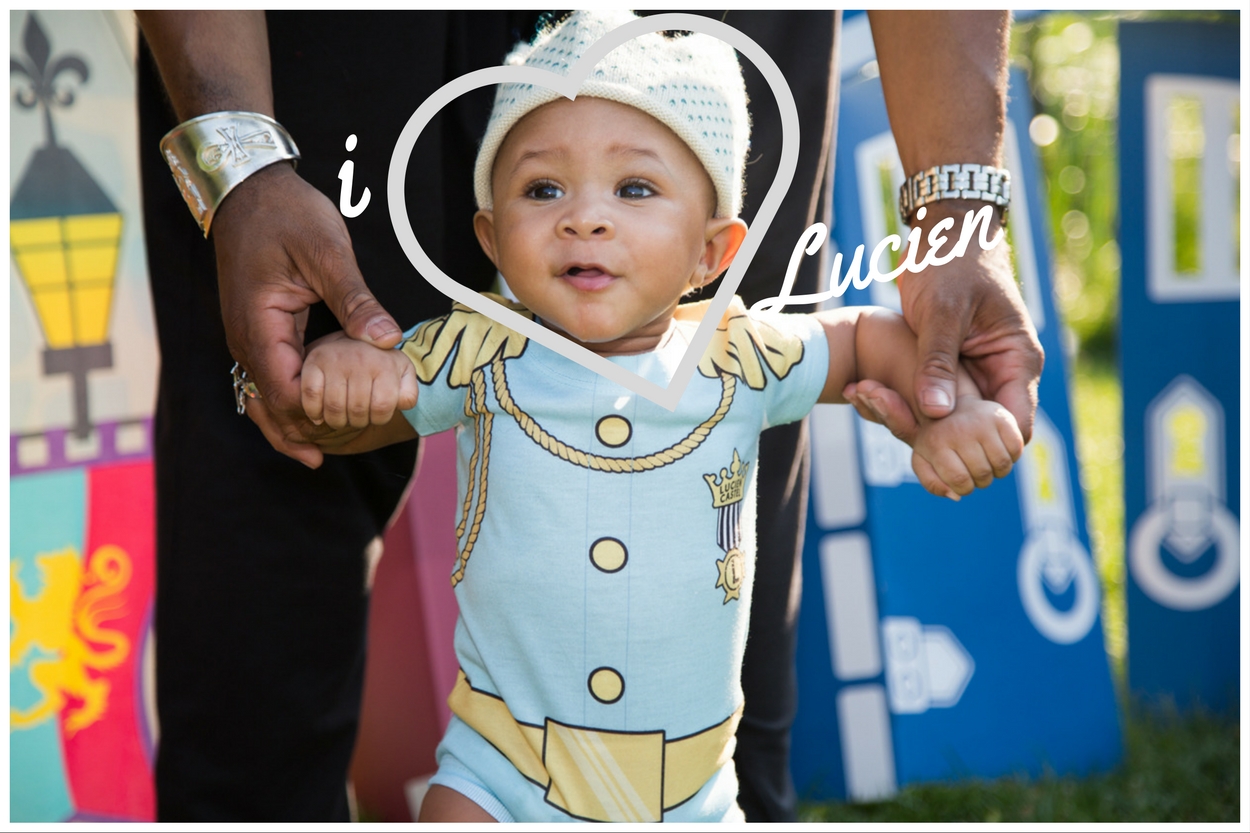 Half Birthday celebrations are a thing!  While most kids have one birthday celebration a year, it's become a trend to celebrate twice annually.
Give a New Yorker a reason to plan a party, he/she will be over-the-top.  Give a New York producer/blogger a reason to plan a party, he/she will be over-the-top and give you the best story ever –  whoomp, there it is. 
Lucien is my 1st child and I am enjoying every second with him.  Celebrating 6 months of life with this handsome little guy is the perfect reason to party it up.  With the Belvedere Castle set as the backdrop, Prince Lucien & his pint-sized guests enjoyed a kidnic on the Turtle Pond lawn of Central Park.
The days festivities included food, fun, friends and family!  The menu consisted of Lasagna Wonton cups, Chicken Nugget Sliders, Chicken Salad, a fresh fruit salad with honey drizzle, a special sweet potato treat was sponsored by Cheerios to ensure a healthy dessert for the kiddies.   While Just Water kept the kiddies hydrated with their 100% Spring Water and Once Upon a Farm made sure NO baby was left hungry with their organic pureed blends of fruit and vegetable pouches.
Courtesy of Canon, NO moment was missed.  In fact the printer and camera arrived at the castle door where Lucien greeted the gifts.  We set up a simple photo booth in front of the turtle pond with Belvedere Castle as its backdrop.   Photos were taken with the Canon Powershot G9X which gave us crisp, clear and quite colorful quality.  The photos were then synced through wifi to the Canon PIXMA MG7720, all-in-one printer and instantly printed.  Thanks so much Canon!
Lucien received quite a few gifts and had tons of special guests including our out of town visitors Nakeia Chambers and his City Models LLC agency mate Prince Arshbir Shetty.
We would like to thank everyone for coming and stay tuned for Lucien's 1 year old Birthday Party on Saturday, December 3rd 2016.