Launch A Tech or Media  Startup With Support From Concept To Funding Alongside Spark Academy
Spark Labs brings Silicone Valley to New York City.  The co working "ecosystem" is designed to help tech and media entrepreneurs develop their ideas into profitable businesses.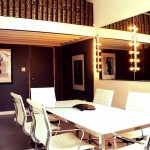 Spark Labs provides weekly events & workshops, work & meeting space, mentors, investors, business support for legal, accounting, recruitment, PR & marketing, as well as, benefits & discounts for travel & hotels, technology & software, education & classes, etc.  Located in Union Square, Spark Labs connects you to a like-minded tech community which would otherwise be tough to reach.