This past week has been a thunder storm of leaked celebrity nudes, everyone from Rihanna to Gabriel Union and Meagan Good.  With that in mind, the skinny NYC has rounded up a list of 5 Celebrities We Never Want To See Nude.
1. Bruce Jenner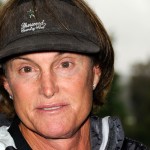 Once a very handsome and fit male athlete; Bruce Jenner has turned himself into the only heterosexual transexual alive.  Way too much plastic surgery done on his face; there is no telling what is going on underneath all of the clothing and The Skinny NYC surely does not want to find out.
2. Donatella Versace
Donatella is the head of a fashion empire.  She gives the yay or nay on whats hot and whats not.  There is no way that she can think her face looks great.  With a face like that it looks as though her body may be similar to Magda from Something About Mary…  We'll pass!
3. Rob Ford (Mayor of Toronto)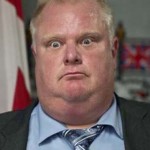 Rob Ford is not only unattractive but he smokes crack.  The effects of crack are just gross and on top of it he's severely out of shape.  Rob Ford, please never take any nudes…  This way we are not put in jeopardy of a leak of any sort.
4. Steve Buscemi
He often plays very intimidating characters in movies and television.  Just because he's won a Golden Globe doesn't mean he really looks great.  He just knows how to play his role.  No producer would ever put him in a nude role.  Steve could be cast as a walker in The Walking Dead and not have to endure any of grueling the makeup  process.
5. Tara Reid
Tara Reid is just botched plastic surgery throughout her entire body…  Gone all wrong!